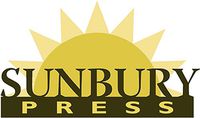 Sunbury Press
Sunbury Press, Inc., headquartered in Mechanicsburg, PA is a publisher of hardcover, trade paperback, and eBooks featuring established and emerging authors in many categories. Sunbury's books are sold through leading booksellers worldwide.

We are a traditional royalty-paying trade publisher. Our publishing process includes the following:

Substantive/Developmental Editing (if necessary)
Copy Editing
Formatting and Book Design
Proofreading
Cover Design
ISBN Registry
Library of Congress Registry
Product Formats (Trade Paperback, Hardcover, eBook – usually two or more)
Advanced Reader Copies (NetGalley or Print)
Global Print Distribution to Bookstore / Library Trade
Online Distribution to major eCommerce book retailers
Direct Marketing to Sunbury Press Readers
Marketing to the Book Trade through Distribution Channels
Direct Marketing to over 1200 Independent Bookstores in the USA
Category/Imprint-Specific Marketing Activities
Publicity to Key Targeted Media (Cision Publicity Platform to over 3 million in media)
Assistance with Book Signing Events, Author Central, Goodreads, Author Blogs, etc.
Monthly Sunbury Press Authors Newsletter
Author Training or Collaboration Seminars
Foreign Rights / Translation Opportunities
Movie / Television / Other Media Opportunities
Wholesale Book Purchases (no minimum requirement)
Traditional publisher
Literary Fiction, Literary Fiction, Mystery, Thriller, Horror & Suspense, Mystery, Thriller, Horror & Suspense, Mind & Body, Romantic Fiction, Science Fiction & Fantasy, Science Fiction & Fantasy, YA Fiction, YA Fiction, Biography & Memoir, Business & Money, Career & Success, Cookbooks, Food & Wine, Health, Fitness & Dieting, History, Journalism, Personal Growth & Self-Improvement, Politics & Social Sciences, Religion & Spirituality, Science, Society & Culture, Sports & Outdoors, Technology & the Future, Travel
Pennsylvania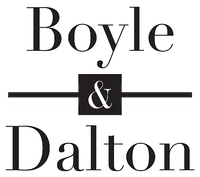 Boyle & Dalton
Boyle & Dalton publishes great books. Our carefully vetted catalog includes work of fiction, non-fiction and poetry. The world of publishing is changing, we're changing with it.

The Boyle & Dalton imprint was founded in 2014, as a quality-vetted imprint of Columbus Publishing Lab. Founder Brad Pauquette conceptualized a hybrid model which balances the financial and rights model of self publishing with the quality controls and production excellence of a traditional publisher.

Boyle & Dalton authors share in the cost of producing and marketing their book. Within our hybrid model, authors gain access to the infrastructure and resources of a traditional publisher, but retain the majority of the profits as if they had self-published.

Working together with authors, we produce books that compete with their traditionally published counterparts, but we adapt to the realities of modern publishing and take advantage of the technologies available to us.
Our designers and editors produce exceptional books that are distributed in both print and digital formats to all major retailers, including Amazon.com and BarnesandNoble.com. Boyle & Dalton carefully considers all submissions for publication, based on manuscript quality. Boyle & Dalton does not acccept erotica or children's books.

We vet all submissions for quality, and only accept titles that will preserve the reputation of the Boyle & Dalton imprint.

All Boyle & Dalton books undergo a rigorous editing and production process, including developmental editing to ensure that your book is the best that it can be.
Hybrid publisher
Christian Fiction, Comics & Graphic Novels, Commercial Fiction, Contemporary Fiction, Historical Fiction, LGBT Fiction, Literary Essay, Literary Fiction, Mind & Body, Mystery, Thriller, Horror & Suspense, Mythology & Folk Tales, Poetry, Romantic Fiction, Science Fiction & Fantasy, Women's Fiction, YA Fiction, Art & Photography, Biography & Memoir, Business & Money, Career & Success, Children Non-Fiction, Christian Non-Fiction, Coloring Books for Grown-Ups, Comics & Graphic Novels, Cookbooks, Food & Wine, Communication Skills, Corporate Culture, Crafts & Hobbies, Creativity, Current Affairs, Economics, Education, Entrepreneurship & Small Business, Health, Fitness & Dieting, History, Humor & Entertainment, Illustrated Books, Journalism, LGBT Non-Fiction, Management & Leadership, Marketing & Sales, Mindfulness & Happiness, Money & Investment, Motivation & Inspiration, Nature & Environment, Parenting, Personal Growth & Self-Improvement, Philosophy, Politics & Social Sciences, Popular Science, Productivity & Time Management, Psychology, Reference, Religion & Spirituality, Science, Sex & Relationships, Society & Culture, Sports & Outdoors, Technology & the Future, Travel, YA Non-Fiction
Worldwide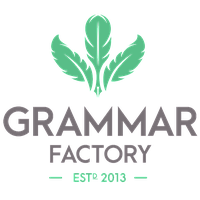 Grammar Factory Publishing
Grammar Factory is known for helping entrepreneurs, business leaders, and subject matter experts become first-time authors of world-class nonfiction books that build their authority at scale.

Over the past 6 years, we've helped more than 200 business owners write and publish books that grow their business, and when surveyed, here's what they told us:
• 34% said that since publishing their book, they've doubled their rates.
• 72% said they got speaking gigs.
• And a full 86% said that they grew their income.

Entrepreneurial authors come to us when:
1. They need to differentiate themselves from their competition;
2. They want to generate qualified leads who know, like, and trust them;
3. They want to scale up without burning out.

We offer integrated services including editing, publishing, and ghostwriting delivered through the 5 pillars of our Entrepreneur to Author STEPS method. STEPS helps even the most inexperienced writer to publish a professional calibre book that gets results:
[S] - STRATEGY -- Get things right from the beginning.
[T] - TRANSFER of KNOWLEDGE -- Get ideas out of your head as I.P on the page.
[E] - EDITING EXCELLENCE -- Refine to bring out the magic and cut what's in the way.
[P] - PRESENTATION -- Package and present to be discovered, differentiated, and described.
[S] - SALES CONVERSION -- Use the right monetization strategy to deliver value for you and your business.

We're passionate about what we do because we believe in the power of entrepreneurs to solve problems and serve their customers. When you overlay that with the amplifying power of long-form media, there's no limit to what can be accomplished.

Writing and publishing can be both exciting and intimidating, but we hold ourselves accountable to leave our clients feeling wholly confident in the quality of their book, confident in its ability to grow their business, and also to feeling 100% supported as an author.

We'd love to do the same for you.
Service publisher
Mind & Body, Biography & Memoir, Business & Money, Career & Success, Cookbooks, Food & Wine, Communication Skills, Corporate Culture, Creativity, Current Affairs, Economics, Education, Entrepreneurship & Small Business, Health, Fitness & Dieting, History, Journalism, Management & Leadership, Marketing & Sales, Mindfulness & Happiness, Money & Investment, Motivation & Inspiration, Nature & Environment, Parenting, Personal Growth & Self-Improvement, Philosophy, Politics & Social Sciences, Popular Science, Productivity & Time Management, Psychology, Religion & Spirituality, Science, Sex & Relationships, Society & Culture, Technology & the Future, Travel
Canada, United States, Australia