---
Join the ranks of published authors
From budding novelists to New York Times bestselling authors, here's what they have to say:
Press
Press Contact: Tian
Publishizer Press Kit.pdf (13.8 MB)
Publishizer Logo.png (13.5 KB)
"Crowd-Publishing" harnesses the power of pre-orders to attract as many interested publishers as possible.
The rules of publishing are being re-written. We're shaking up the way that authors secure publishing deals, making it easier for publishers to find tomorrow's bestselling writers.
With a wide range of publishers signed on to receive proposals, authors can attract the attention of traditional, independent, niche and hybrid publishers. This includes publishers from Big Five imprints, such as Enliven Books (Simon & Schuster), Ebury Publishing (Penguin Random House), Hachette, Harlequin, John Wily & Sons, and more.
---
Timeline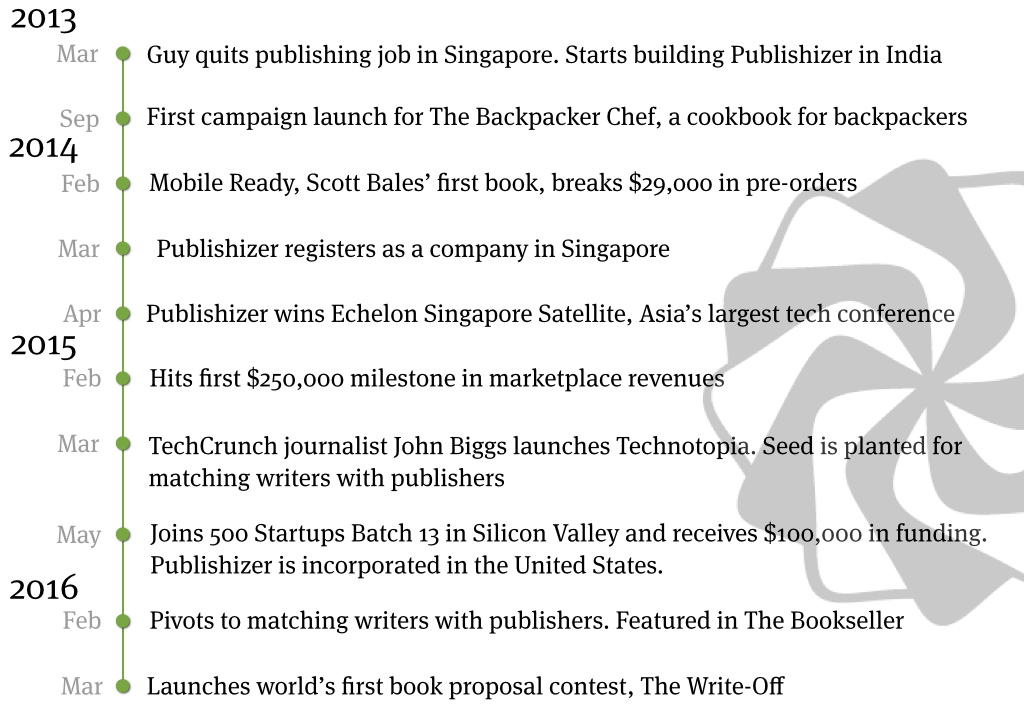 ---
Meet the Publishizer Team
Founded in Singapore and now headquartered in Mountain View, CA, Publishizer has an international team dedicated to bringing the power of the crowd to publishing.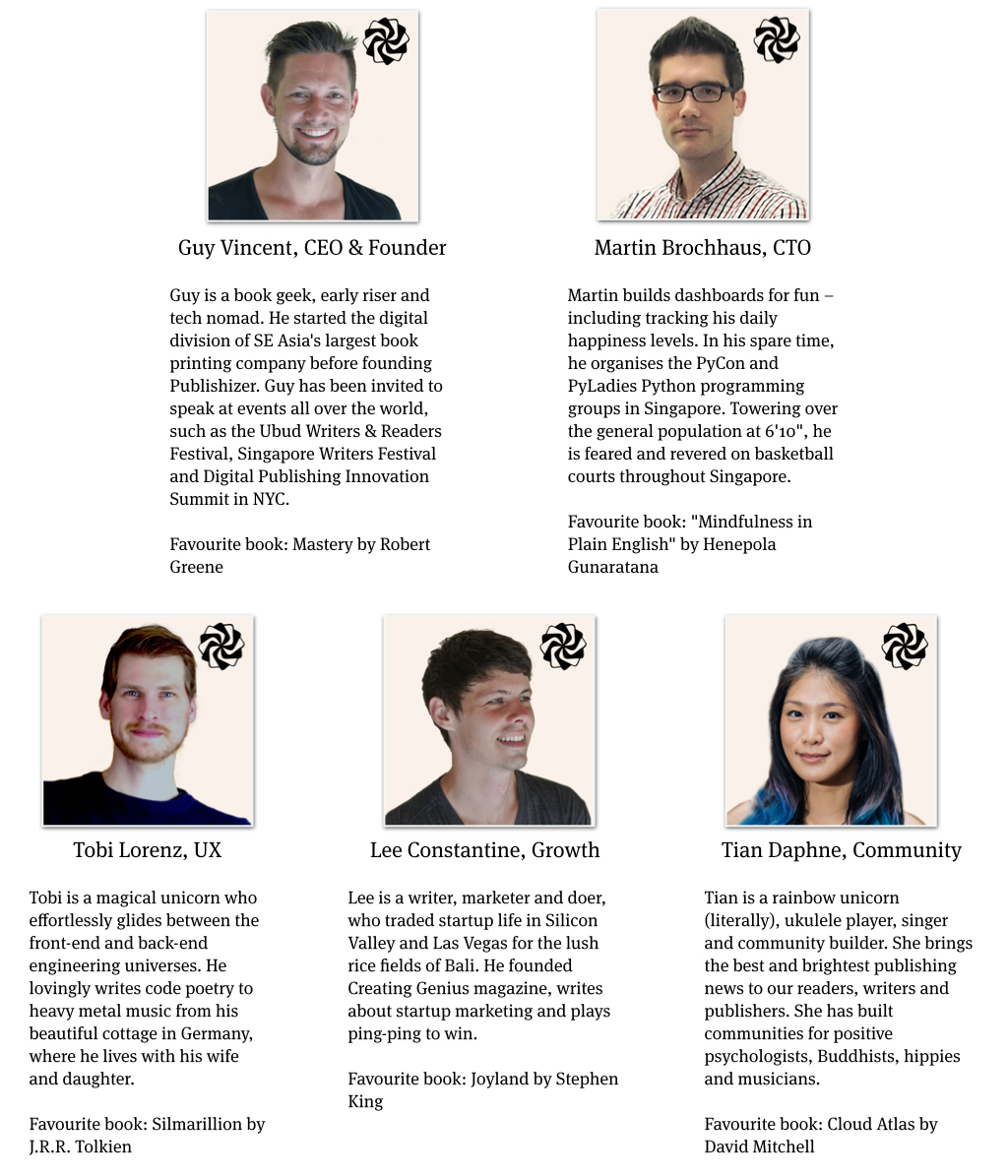 ---
Publishizer in Press



Read the other articles on Inc , Business Insider  and e27 .
---
Press Release
Write-Off 2016Mar30.pdf (15.4 KB)
---
Photos
Publishizer Table.JPG (4.5 MB)
Let's make waves in publishing together
A revolutionary way for authors and publishers to get matched
Publishizer matches authors with publishers during pre-orders campaigns. It's like Kickstarter meets Tinder, for publishing.
Publishizer wants to create a platform that publishers might use to find new books, a sort of literary minor league stadium for hunting up new talent.
The publication process is complicated, convoluted and expensive. Publishizer offers authors a revolutionary way to get their book out there.
Choose the best publishing deal for your book
This is the place where crowdfunding brings publishers come to you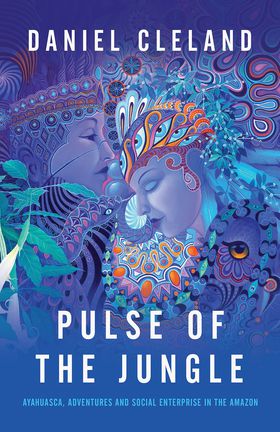 Daniel Cleland in Health
Pulse of the Jungle is an inspirational guide for seekers wishing to transcend culture, explore the world and make an impact. Be educated about the ways in which the entheogenic ...
Lioncrest

Signed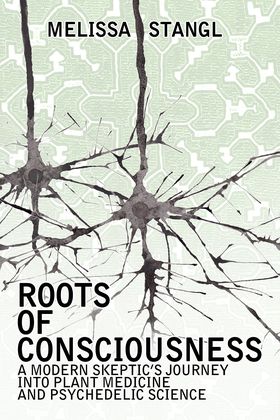 Melissa Stangl in Mind & Body
What is science discovering about the role of consciousness in physical health? Where do psychoactive medicines and spiritual practices fit? How can we use these findings to achieve overall well-being?
Sunbury Press, Inc.

Signed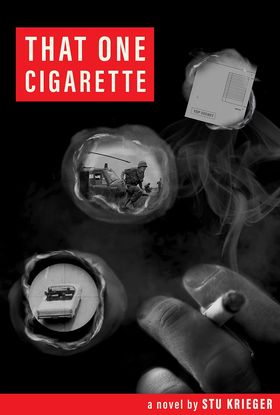 Stu Krieger in Literary Fiction
That One Cigarette is an alternate history novel that follows multiple members of four families from November of 1963 to January of 2009. It's a story of how one man's ...
Harvard Square Editions

Signed
Jessica Yeh in Young Adult
As the subject of endless gossip, popular girl Crisa Grayson is the most interesting and beautiful person band geek Addison Warren has ever met. Somehow, she's also the most tragic.
Desert Palm Press

Signed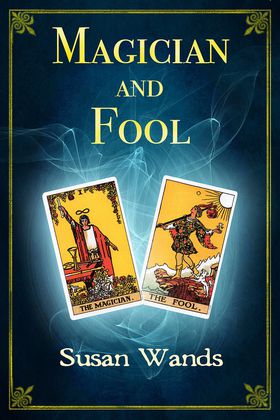 Susan Wands in Fantasy
Artist Pamela Colman Smith, befriended by Bram Stoker and commissioned to create a new deck of tarot cards, battles to keep her creations from being perverted for evil purposes.
i2i Publishing

Signed
Go from proposal to publishing deal in 45 days
Your publishing journey begins here
1: Start a proposal
Publishizer guides you step-by-step through writing and submitting a professional proposal. Non-fiction does not require a finished manuscript, however, fiction requires a finished manuscript if you want to attract a traditional publisher.
2: Sell pre-orders
You will launch a 30-day campaign, and offer readers bonuses when they pre-order copies. Publishizer promotes the top performing proposals weekly to our list of readers.
3: Get queried to publishers
At the end of your campaign, Publishizer queries your proposal to a targeted list of publishers. Publishers express interest, and you can contact them directly.
4: Sign with a publisher and get paid
You select the best deal for your book. Publishizer does not take a fee on advances or royalties. We only keep 30% of funds raised during your campaign. You receive your payment via PayPal.
Get in front of the world's best publishers
We use filters and algorithms to find you the best publishing deal
Got questions? We've got answers
For more answers, visit our full FAQ, or contact us
Are there any costs to launch a campaign?
No, there are no costs to launch a campaign, and we don't take a commission on advances or royalties. We keep our lights on with a one-time 30% campaign fee.
What do I need to launch a campaign?
You will need to submit a book proposal (minimum 1000 words), including writing samples. We recommend adding a cover and a video to attract readers.
Can you guarantee that I will land a traditional publishing deal?
No, we cannot. We guarantee that your proposal will get in front of all the publishers in your category/genre. We cannot guarantee they will offer you a deal.
How many publishers can I expect will see my proposal?
At a minimum, your proposal will be get in front to at least 50 publishers in your category/genre. More pre-orders attracts interest from more publishers.
Does Publishizer do marketing for me?
No, we don't. Authors are responsible for marketing their campaign, to show publishers that you have a community of readers who want your book.
Let's get the ball rolling!
If you're not ready yet, read how we got this crazy show on the road