Press
Press Contact: Tian
Publishizer Press Kit.pdf (13.8 MB)
Publishizer Logo.png (13.5 KB)
"Crowd-Publishing" harnesses the power of pre-orders to attract as many interested publishers as possible.
The rules of publishing are being re-written. We're shaking up the way that authors secure publishing deals, making it easier for publishers to find tomorrow's bestselling writers.
With a wide range of publishers signed on to receive proposals, authors can attract the attention of traditional, independent, niche and hybrid publishers. This includes publishers from Big Five imprints, such as Enliven Books (Simon & Schuster), Ebury Publishing (Penguin Random House), Hachette, Harlequin, John Wily & Sons, and more.
---
Timeline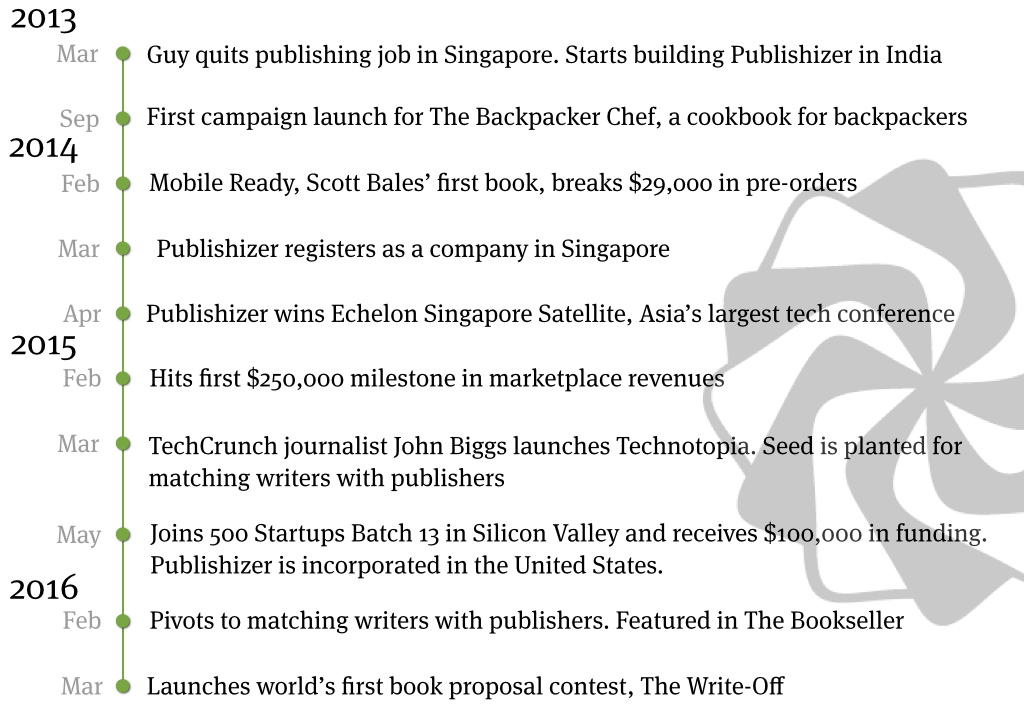 ---
Meet the Publishizer Team
Founded in Singapore and now headquartered in Mountain View, CA, Publishizer has an international team dedicated to bringing the power of the crowd to publishing.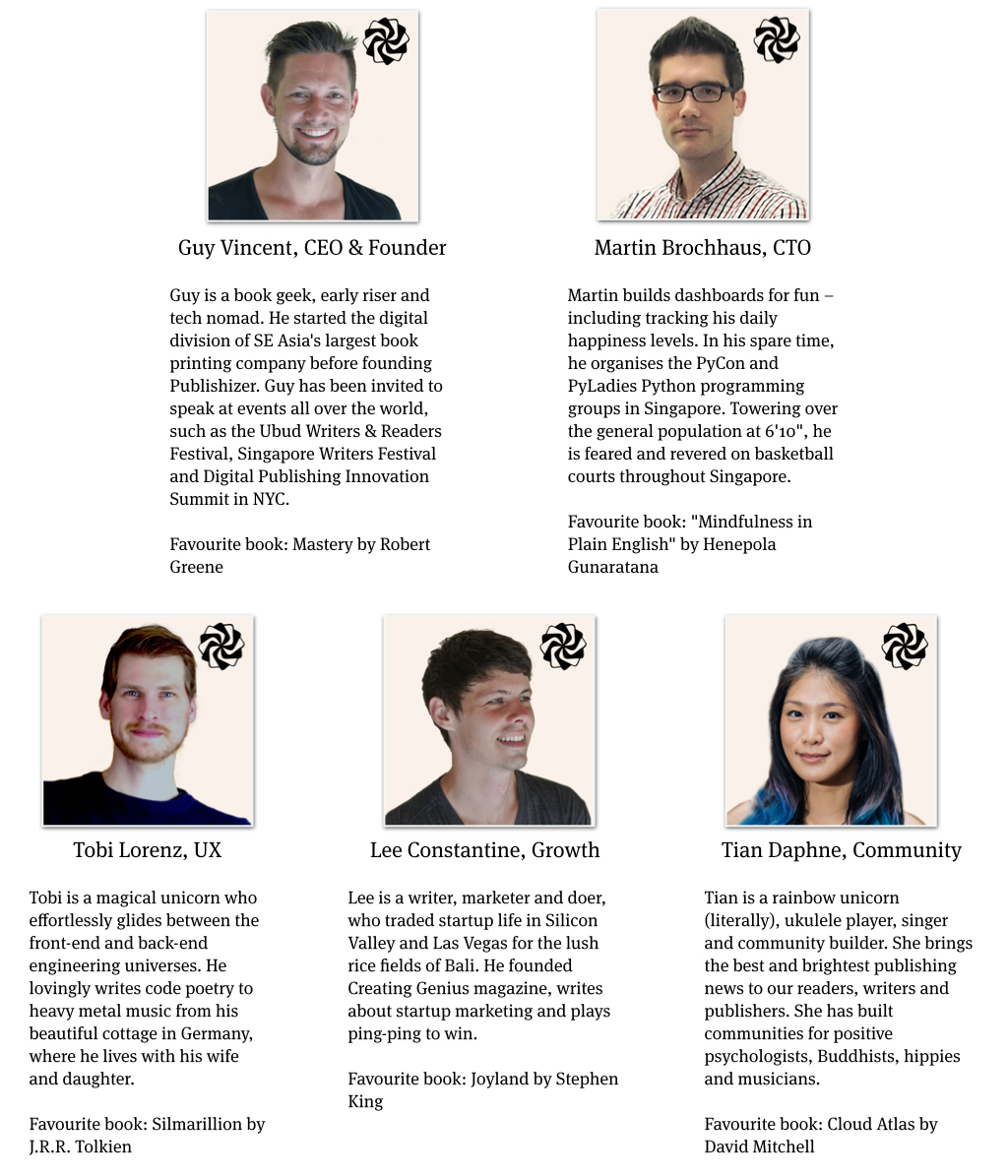 ---
Publishizer in Press



Read the other articles on Inc , Business Insider  and e27 .
---
Press Release
Write-Off 2016Mar30.pdf (15.4 KB)
---
Photos
Publishizer Table.JPG (4.5 MB)